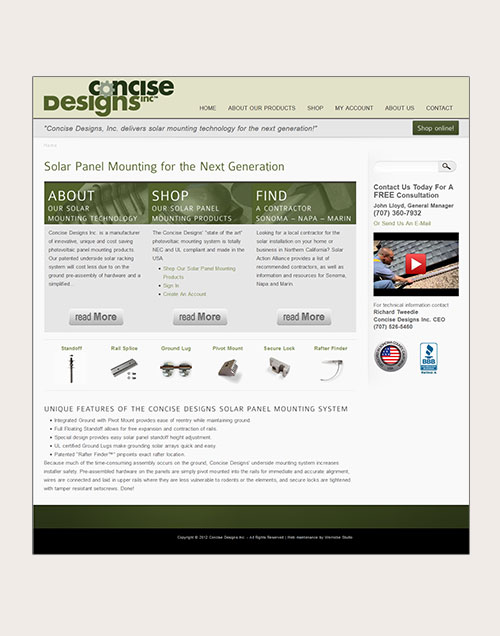 Concise Designs Website Redesign
The Wordpress website for Concise Designs Inc. was redesigned to improve usability, while taking budgetary constraints into consideration. The original Wordpress template design, while attractive, did not facilitate user experience.
The new three part panel on the home page is designed to channel the visitor into three main areas of interest. The navigation structure was redesigned. UI elements were fine tuned so that important information is now "above the fold", so the user does not have to scroll to see elements that have a higher importance.
The site was also redesigned to make better use of the page real estate. An image style with selected images for products was created and implemented. Products and installations were photographed for inclusion in product fliers and website.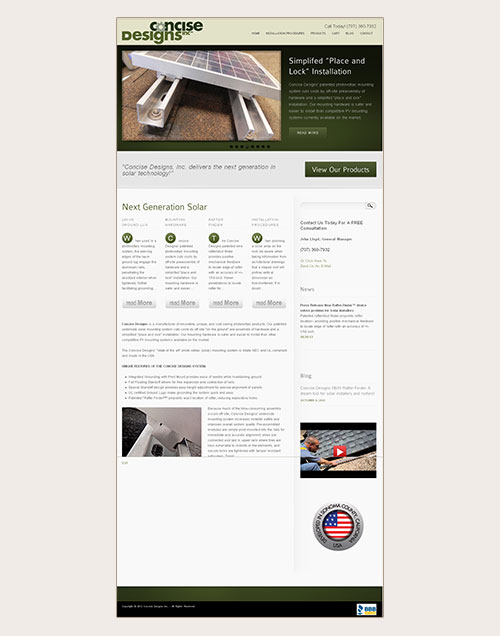 Website Before Redesign
A thorough SEO analysis was completed; suggestions for changes to content and other elements were implemented. Wernicke Studio is also responsible for image optimization, web maintenance, WooCommerce updates and project management for web issues.
Photoshop was used for redesign mock-ups and image optimization. Dreamweaver was used to analyze and fine-tune site CSS code.
Website © Concise Designs.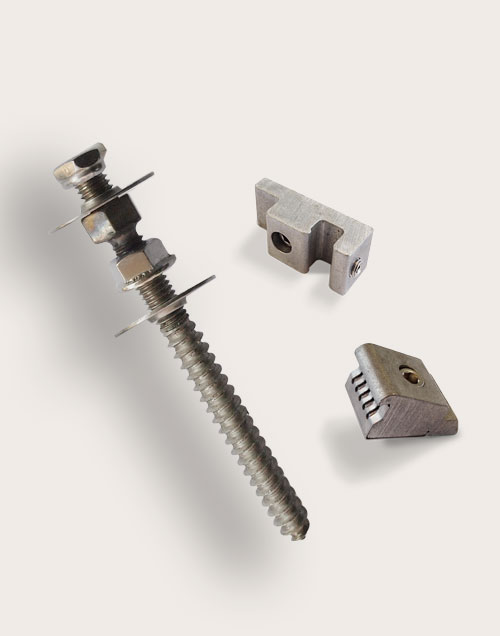 Concise Designs Hardware Image Selection
Solar panel installation hardware by Concise Designs were photographed, corrected for exposure, and combined into one image for use on the company website using Photoshop.
Products & Images © Concise Designs.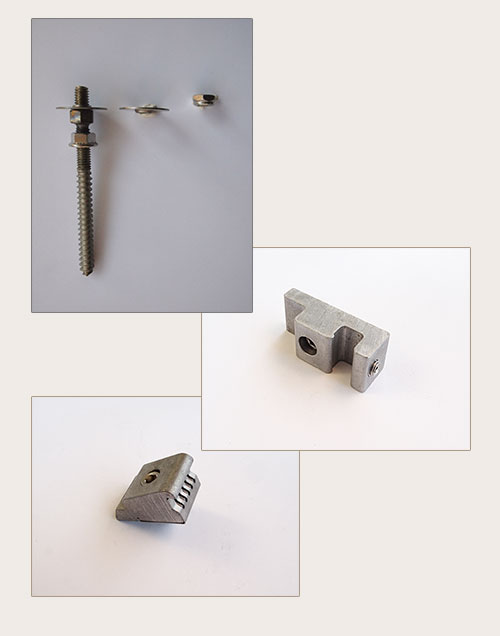 Source Images for Concise Designs Hardware
Source images of solar panel installation hardware used in image composition.
Products & Images © Concise Designs.